Innovating Access to
Behavioral Health Care
Those who suffer from behavioral health challenges have a right to care, yet most don't receive it. We help solve the access problem by integrating available community resources with customized digital care, including online screening, education, intervention, and referral tools that are supported 24/7 by licensed clinicians and peer support specialists. While our mobile-friendly platforms offer immediate care to those suffering, they also guide family members in how best to support a loved one in need of help.
Because simple solutions to complex problems usually fail, our programs go beyond symptoms and help users identify and address the roots of their suffering. Whether that's intergenerational trauma, insecure attachment, or adverse childhood experiences, we culturally adapt every program to our client's population, and integrate the most effective eastern, western, and indigenous healing practices into our digital care solutions.
Our clients have in common a desire to broaden access and care of behavioral health services for the populations they serve. Most struggle with how best to use available resources, deliver culturally-responsive care, and enhance engagement with those ambivalent about seeking help.
Together, we tackle these challenges by collaboratively developing one-stop digital hubs where those in need can access a toolbox of immediate care services. By removing some of the upstream pressure in demand, we help clients optimize the downstream care systems they fund. Who are our clients? They include:
Because our programs operate as one-stop hubs for mental health and addiction care, they benefit many end users beyond those suffering, including:
Treatment professionals augmenting residential, IOP, and outpatient with digital care
Healthcare professionals optimizing adherence to addiction and psychiatric medications
Criminal justice professionals enhancing outcomes in drug courts reducing recidivism
Educators appreciating free access to engaging and understandable evidence-based content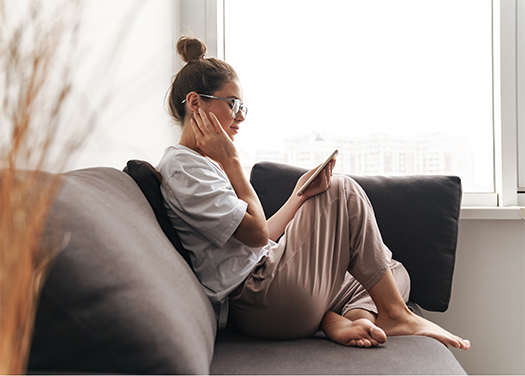 Our programs work because we collaboratively develop, implement, measure, and improve them every step of the way with our clients. They are not one-time static builds, but operate more as a process, evolving with the changing needs of the populations they serve. Whether it's addressing the fentanyl overdose crisis, creating culturally sensitive interventions to heal generational trauma, or helping a family member get a loved one into treatment, we understand the necessity of keeping our pulse on what is most needed by those suffering.